...for posting the pics. I am particularly interested in your car as I run a registry for '71-'75 Comet GT's.
I would usually send a PM or e-mail to ask questions but I am sure others will have similar or the same questions so I will post them here.
If you have done any research through this site you will find that there were 2 promotional packages marketed with the Comet GT's mainly in late '71 and '72. First was a BearCat package that showed up in various areas of the country equipped different ways. Second was the Stabber package marketed through Pugmire L-M in GA.
This is supposed to be a Stabber. It is still somewhere in GA I believe-repainted so no Stabber decals: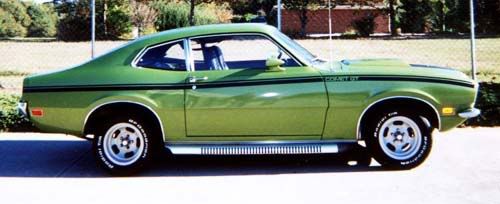 The 2 pics below are from a postcard courtesy of Chuck Stalnaker of the Maverick Connection in WV. This is the 'BearCat' package that was marketed across the country-and several pics and examples have shown up. Many stories that I have heard told of pieces of this package never being installed-such as the sidepipes.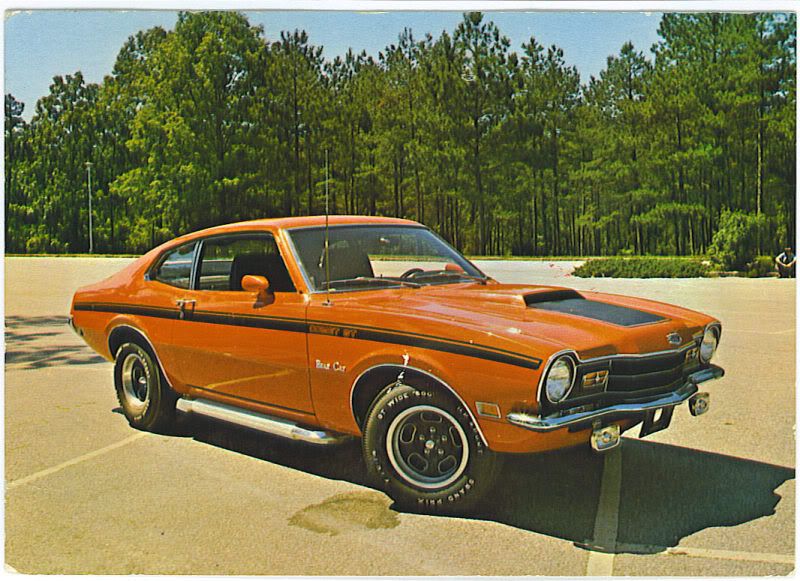 Note: slotted black wheels, sidepipes, driving lights and BearCat emblem. Air shocks?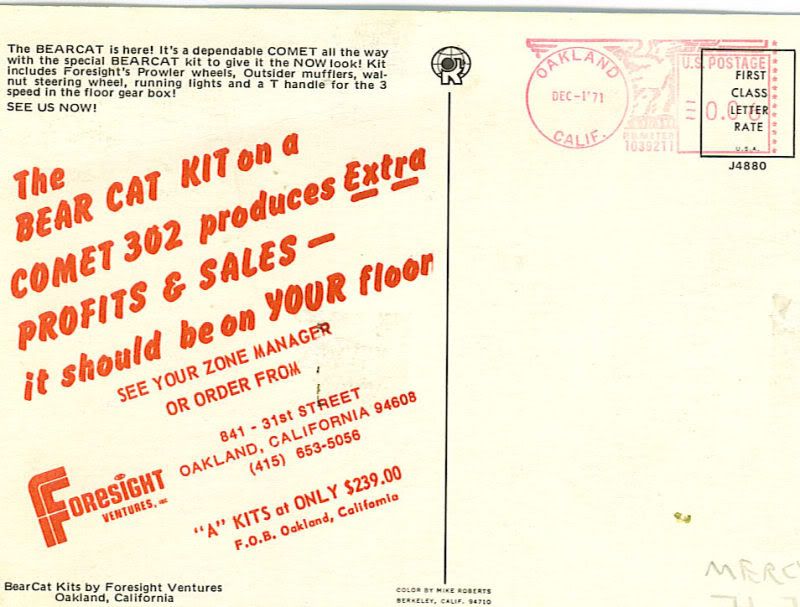 Photo below was identified as a 'Stabber', without the decal. NOT the original owner? so it could have been there when new? Black wheels like the BearCat package, but with a chin spoiler and it had driving lights.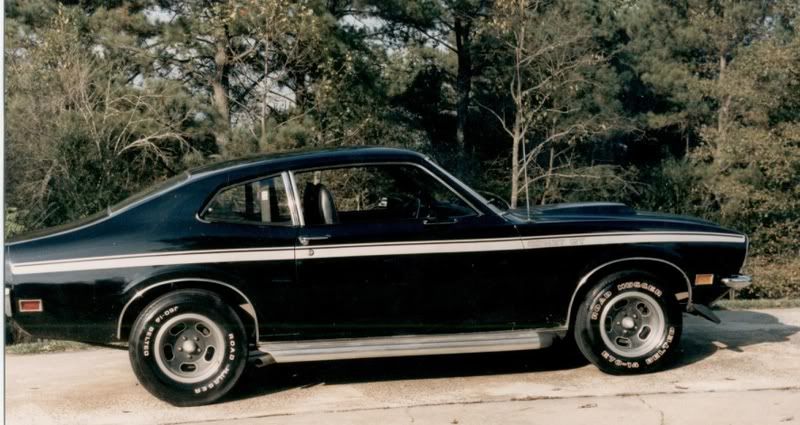 Old pics of a Stabber from Pugmire posted here by a member: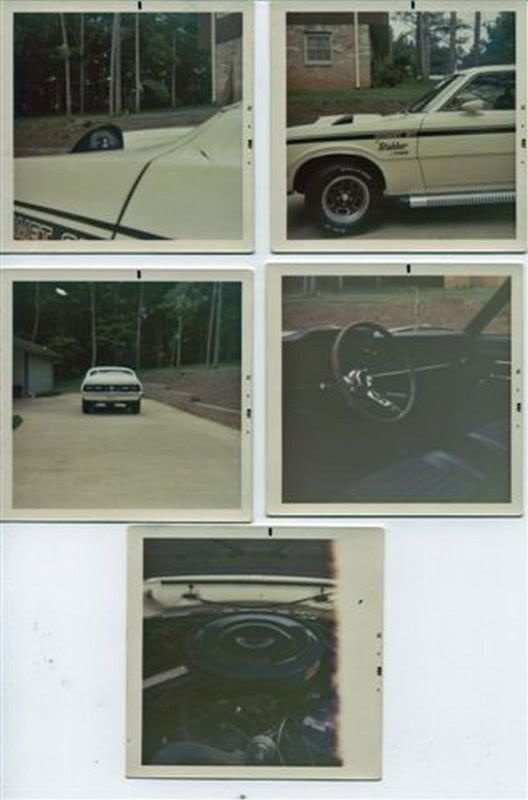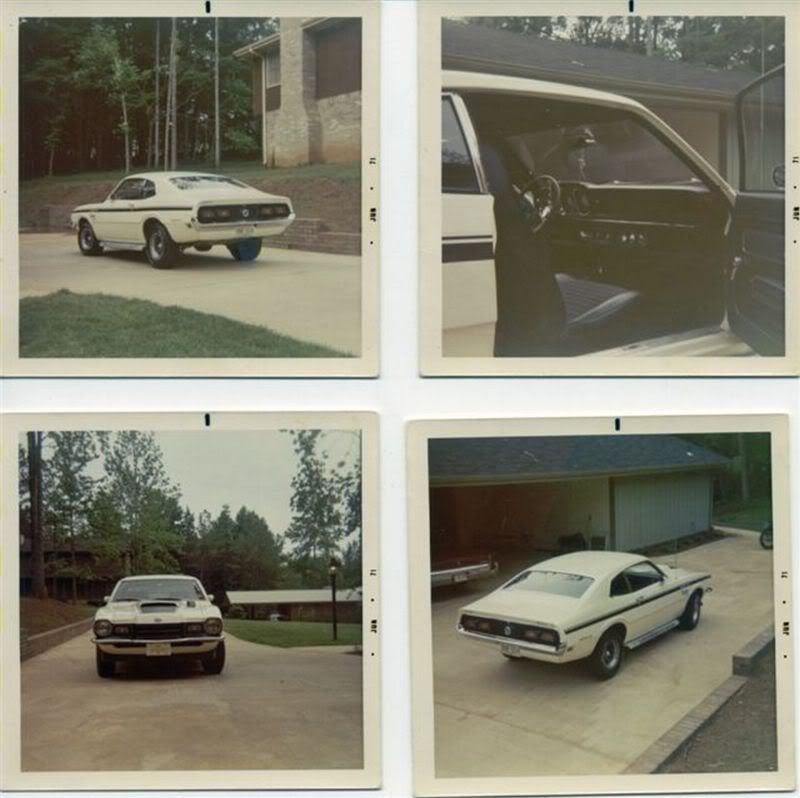 Pics of a BearCat near new in '72. Foresight Prowler wheels with Firestone Wide Oval tires and driving lights. No emblem, no sidepipes.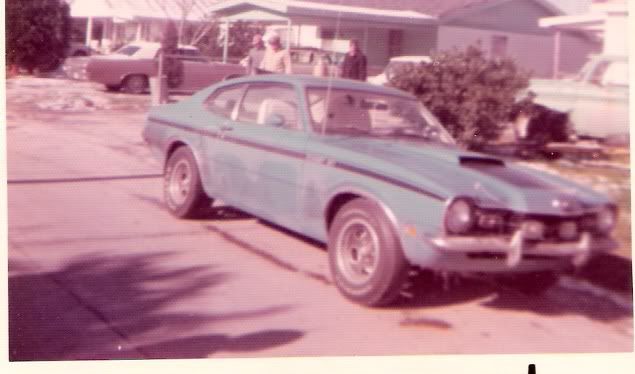 On yours, there seems to be the metal strips as found in a halo vinyl top. Can you tell where the vinyl was? Most of the halo tops show up on '73 and up models in my experience. But, yours seems to have the horizontal break for a standard vinyl top on the c-pillar?
Also, could you post pics of the side pipes up close and underneath? Are there any markings, stamps, names etc. on them?
Do you have the other side pipe?
This looks a little like the standard rocker moulding? Does anyone know? Perhaps part of the sidepipe mounting assembly?
Does your car have high back bucket seats?
On the interior, one of the BearCat options was the woodgrain steering wheel with chrome spokes, and on straight drive cars a wooden shift knob. I have theorized that the Stabber package was a copy of the BearCat package. Do you have a wood shift knob or a t-handle shifter? Steering wheel?
If you don't mind, I would like to add your car to the registry.
VIN:
Owner details:
And if you ever get a Marti report, a copy of that is helpful for compiling stats.
http://www.martiauto.com/reports2.cfm
Thanks,
Seth Roberts
redcometgt@aol.com